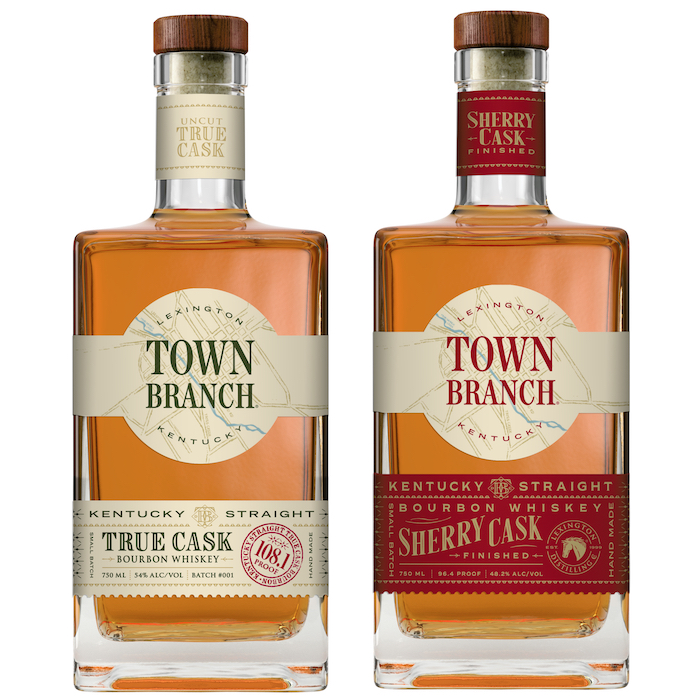 Town Branch Distillery offers two new limited edition bourbons
Town Branch Distillery recently announced the release of two new limited edition bourbons to celebrate Bourbon Heritage Month in September.
Town Branch is based in Lexington, Kentucky, the first distillery to open there since Prohibition. They announced that Town Branch "True Cask" Kentucky Straight Bourbon (Cask Strength / $ 44.99 / 750ml) and Town Branch "Sherry Cask Finished" Kentucky Straight Bourbon (48.2% ABV / $ 69.99 / 750 ml).
The True Cask Bourbon is uncut, straight from the barrel and unfiltered. It is individually batch numbered to capture the purity of flavor that each barrel of keg strength provides with each blend, as this first batch is a 50/50 blend of two separate mash bills and makes 50 barrels in total.
"We want to show a bourbon that is true to the barrel, because the true beauty of the barrels is usually only tasted by blenders and distillers," said Alan Kennedy, Town Branch chief blender, in a prepared statement. "Blending is critical to developing the flavor profile of each batch, and each keg used for True Cask is hand selected for its unique characteristics. "
Town Branch Sherry Cask Finished Bourbon is a 26 barrel wine that blends two unique Oloroso Sherry finishes.
"We initially did this on a trial basis three years ago to see how it might turn out in tasting, and we were thrilled with the end result," said Mark Coffman, Town Branch Master Distiller. "This whiskey is truly artisanal. There is no automation in the distillation process, and I decide where to make the cuts. In addition, the sherry casks that we import from Spain are of excellent quality. They provide deep sherry notes that are found in the bourbon once it has finished aging.
More information on each, including official tasting notes, can be found below.