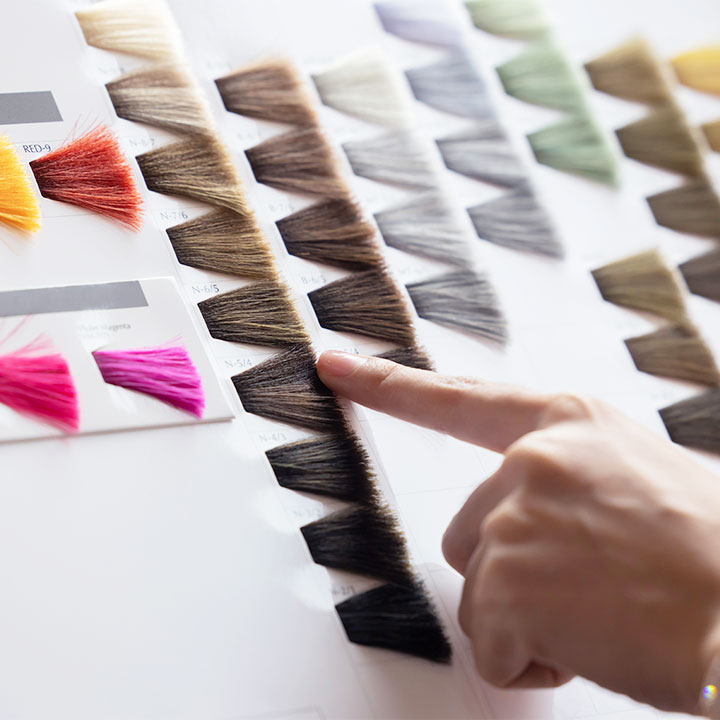 These Hair Mistakes Accelerate Fade, According to Hair Experts
Having colored hair is not always easy. It can be a great experience to launch a new look, but at the end of the day, it's always a major commitment. When you dye your hair, you have the added responsibility of making sure it's well maintained. And out of all the concerns, one thing you might want to focus on is keeping color under control. That being said, there are some hair care mistakes you want to avoid that can cause your hair color to fade faster than you expect.
To learn more about colored hair, we reached out to Jamie Mazzei, creative director of Manhattan-based NuBest Salon & Spa, and hair and health expert Dr. Virginia Blackwell, MD of Eve Magazine. Keep reading to find out their expert take on how you can give your dyed hair some TLC.
The 100+ Best Beauty Launches of 2022
Shutterstock
First of all, what causes hair color/hair dye to fade?
According to Mazzei, "There are many factors to consider as to why our hair color is fading. [This includes] heat styling, how often we wash our hair, the water we wash it in, the products we use, and the environmental stressors that all cause it."
Likewise, Dr. Blackwell shares that one of the main causes is sun exposure. "Hair dye is photosensitive, which means it can fade [or become discolored] when exposed to sunlight," she tells us. "Another common cause of hair discoloration is overuse. Washing your hair too often, using harsh products, or using heat on your hair can all contribute to discoloration. Also, some hair dyes may not last as long as claimed, especially if they are cheap or substandard," she warns.
On top of that, Dr. Blackwell notes that product ingredients and individual biology may also be the culprit. She says, "Certain ingredients in hair color products can cause discoloration by reacting with melanin, which gives hair its color."
Shutterstock
What are some of the most common hair care mistakes made by people with colored hair?
"No matter what you do, unfortunately the hair color will fade," admits Mazzei. "The most common mistake I see people make is not using an at-home product that puts that lost color back in the hair." As for product recommendations, she suggests using No Fade Fresh Color Depositing Shampoo and Conditioner. Mazzei points out that this item "uses semi-permanent direct color in shampoo and conditioner" and "allows you to refresh your faded color by simply washing your hair in the shower for a few minutes a day." With 13 shades to choose from, she shares that the line is plant-based, clean, damage-free, sulfate-free, cruelty-free, and vegan.
Additionally, Dr. Blackwell explains, "Washing your hair too often [and] Using too much heat (i.e. blow dryer and curling iron) on colored hair can cause permanent damage and lead to fading or unnatural color changes." She advises, "Hair Colored hair requires more maintenance than natural hair, so it's best to wash it less often. Washing it too often can dry out the color and cause fading."
Hair care tips for those with colored hair
"After coloring, always use a conditioner specifically designed for colored hair," emphasizes Dr. Blackwell. "Do not use hot water when shampooing colored hair [because] this can cause the color to run and irritate the scalp. After shampooing, evenly apply a color-protecting product to your hair. This product will help prevent the color from fading and keep your hair looking healthy."
Overall, Mazzei says, "If you're going to be outdoors, consider wearing a hat to protect your hair color. The sun and the elements can fade your color pretty quickly. Consider a water filter you wash your hair in. Finally, Color Care styling products are helpful in preventing color fading and many of them contain UV protectant."