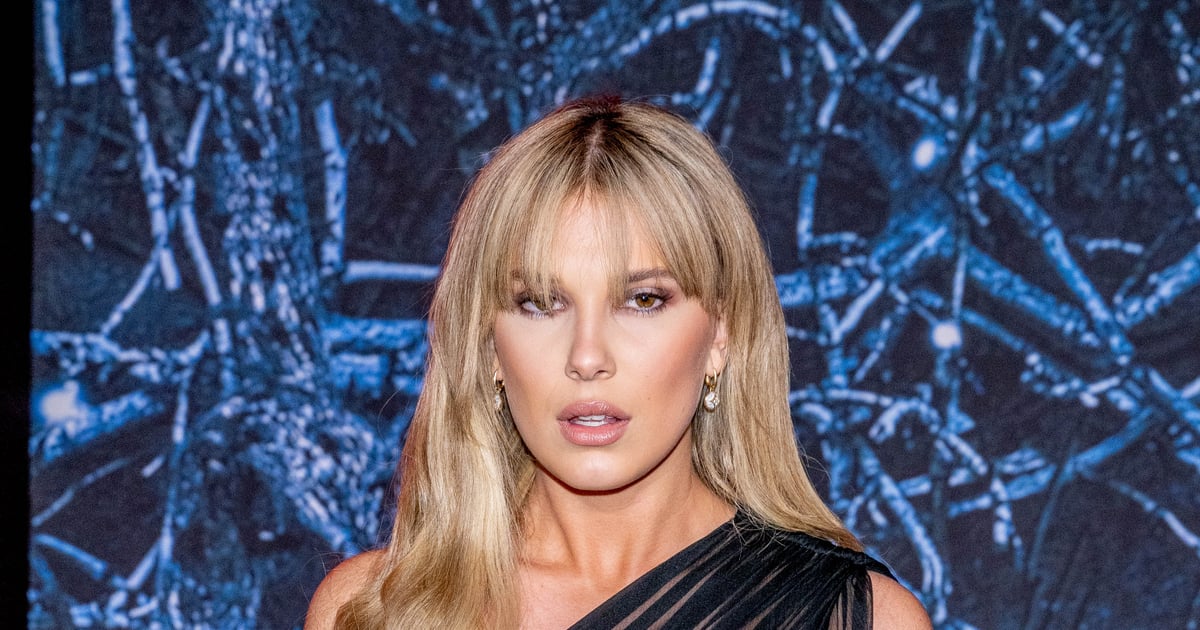 Pamela Anderson's Messy Bun Hairstyle from Millie Bobby Brown
Image source: Getty/Roy Rochlin/Stringer
Millie Bobby Brown is channeling an iconic '90s starlet with her latest hairstyle. On Sept. 22, the actor posted a photo in a pair of baggy, faded denim jeans, a white bralette, and a Pamela Anderson-inspired updo, which completed his laid-back ensemble.
Brown, who has never been afraid to switch up her hairstyle, has been seen in everything from a buzz cut to bangs over the years, so she's no stranger to a hair-raising moment the head. This latest look sees Brown take all the best parts of the quintessential up-do that Anderson was known for in the '90s and add some of her own personal touches. This includes more layered bangs and a slightly warmer shade of blonde that complements her complexion perfectly.
Anderson has once again been a constant source of beauty inspiration since "Pam and Tommy" premiered on Hulu earlier this year. "Blonde Pamela Anderson" even started trending shortly after the show's release, with the likes of Gigi Hadid, Dua Lipa, and Kim Kardashian. With how the '90s is dominating fashion and beauty trends right now, it was only a matter of time before hair chameleon Brown put his own spin on the iconic look. Take a closer look at Brown's hair below.