Hyundai Venue DCT: 2-year & 30,000 km update
Nothing to complain about the car so far. The total cost of the service was just under Rs.7000.
BHPian Xaos636 recently shared this with other enthusiasts.
2 years and 30,000 km
So I have completed 2 years with the Venue DCT and the car has also done 30,000 km. I did the 30k service and it was a very good experience at KVR Hyundai Calicut, again. Outside of general service, I had them overhaul the front calipers and rear drum. I used the same full synthetic oil as previous services and no complaints on the car so far. The total cost of the service was just under Rs.7000. I thought brake overhaul was included in the PMS like Maruti does, but the service manager explained that they were billed separately. It suited me because I wanted to do it at least every 30,000 km. After a conversation the manager gave the front brake O/H for free even though I was fine to pay for it. Voluntarily changed the air filter and also the cabin filter (recommended by the manual, but not enough dirt to replace with ASC).
Next, for a change, are the tires. The CEAT Securagrips were outstanding in the first 10,000 km, not bad until 20,000 km, then I don't like the performance of the tires in wet and dry. As you push the car through corners, the tires roam for grip and there's a lot of road noise too. Maybe another 1000 km and will try another brand.
The milestone of 30,000 kilometers happened in the middle of a jungle.
The service bill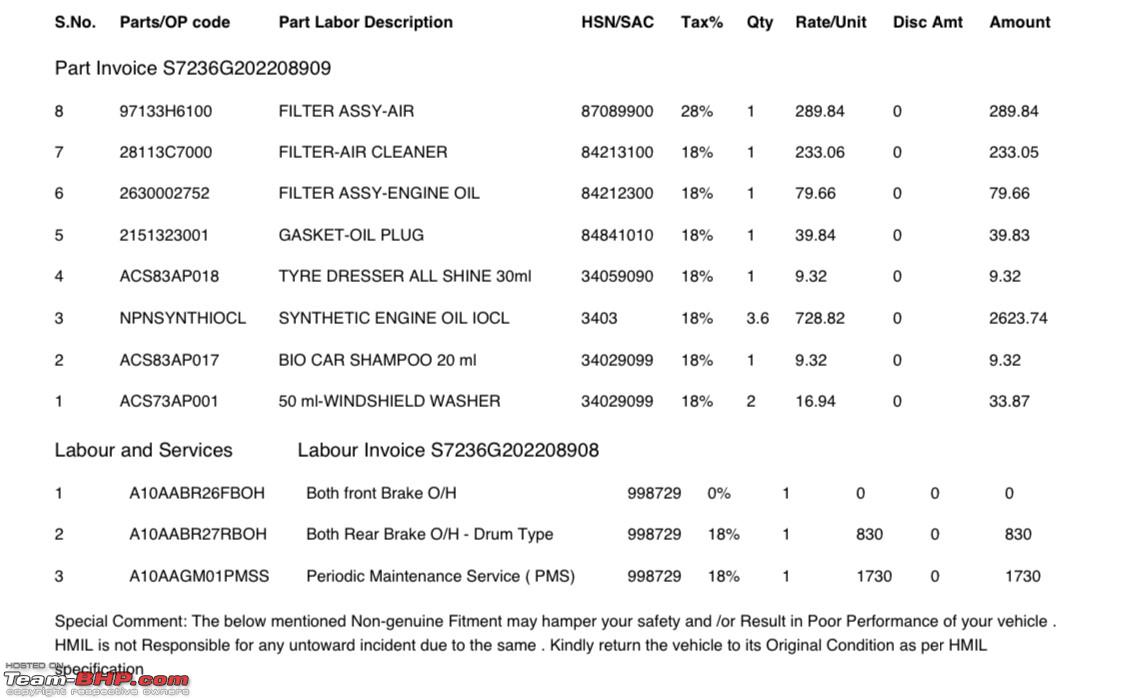 Some good shots from the last Bangalore race.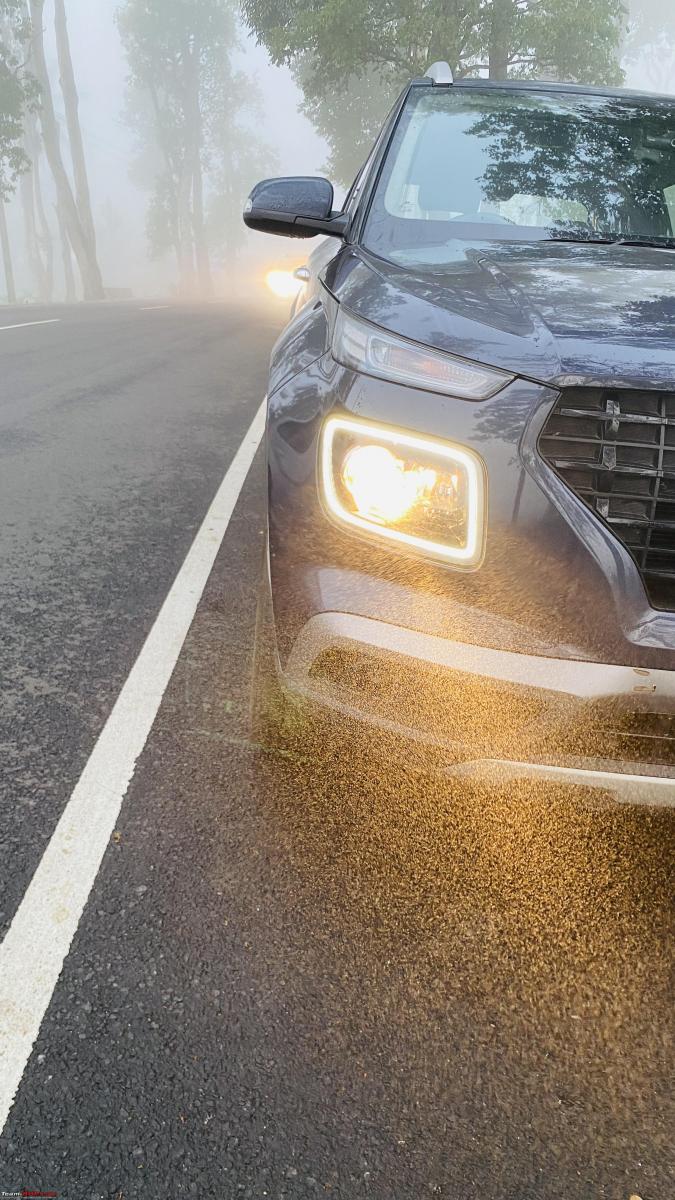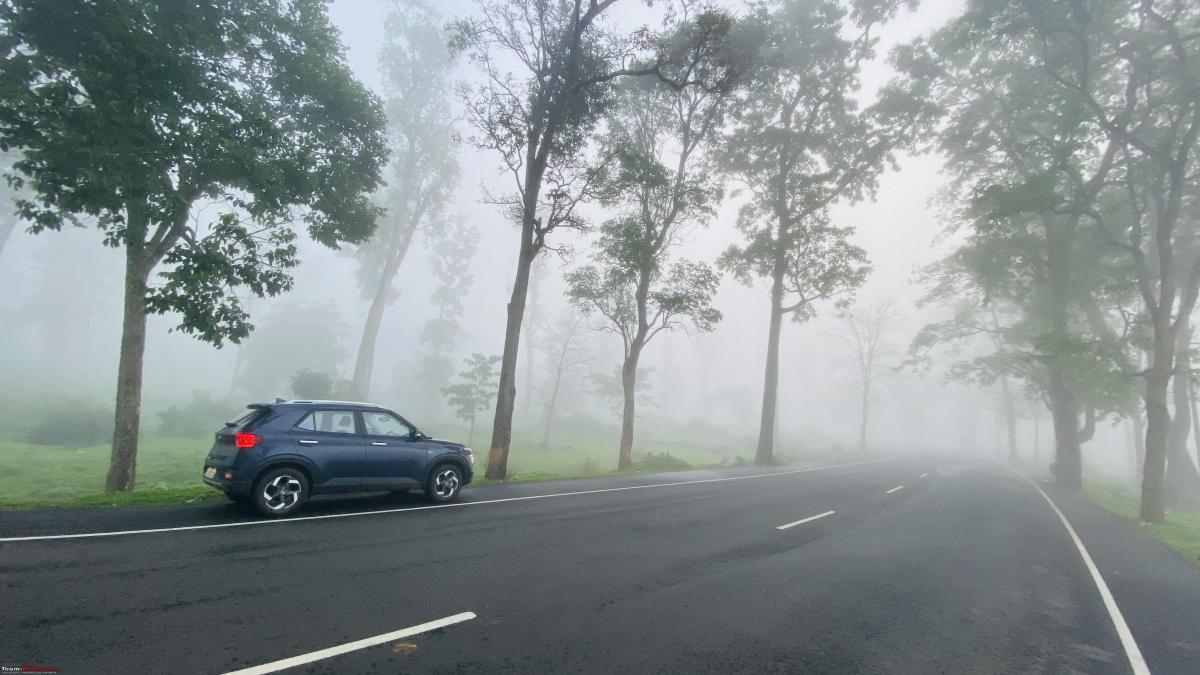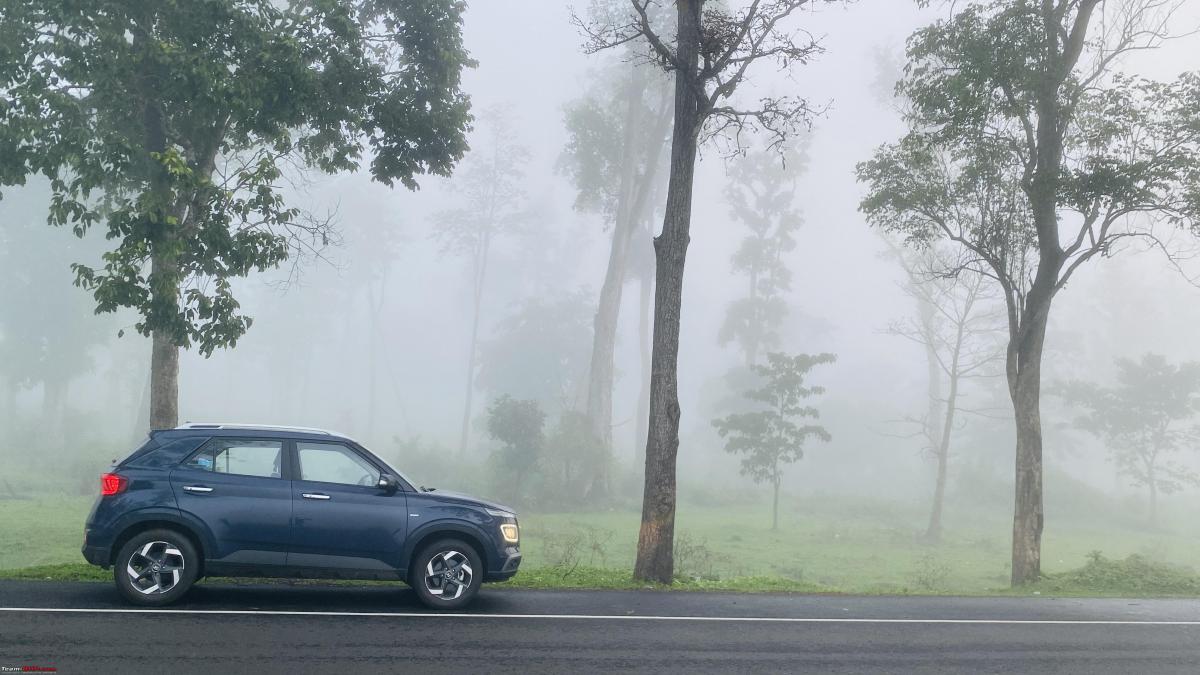 Read BHPian's comments for more ideas and information.