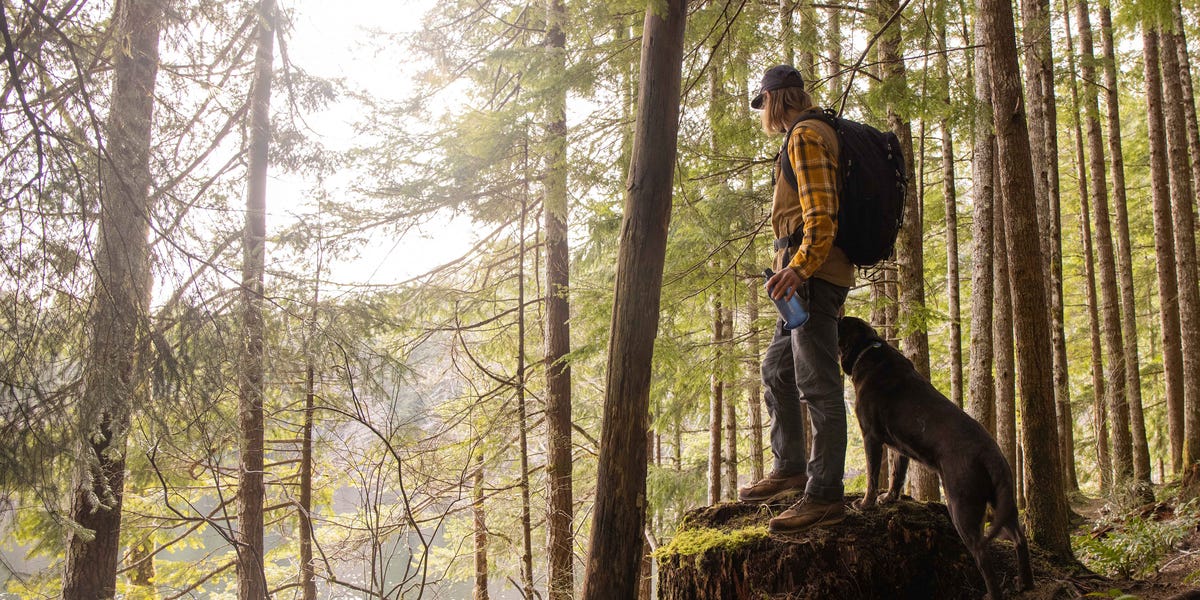 Extend any adventure with LifeStraw's new Peak Series
Mark: straw of life
Product: LifeStraw Peak Series Personal Water Filter Straw, LifeStraw Peak Series Collapsible Water Bottle Filter System; 1L​, LifeStraw Peak Series Compact Gravity Water Filter System; 3L​
From: LIFESTRAW.com
We love any product that helps us go further and stronger, especially in outdoor activities. When it comes to hiking, camping, and other off-the-grid activities, the best gear is at the intersection of durability, usability, and low weight. The LifeStraw Peak series is a perfect example: this system takes water filtration to the next level, combining ultimate versatility with sturdy yet lightweight and durable materials. Thanks to smart technical upgrades, LifeStraw's latest also offers improved throughput and overall performance.
The LifeStraw Peak series includes a personal water filter straw, a collapsible water bottle filter system, and a gravity water filter system. All three products are made with tough materials that won't puncture, tear or splinter, no matter how rugged your adventure. And custom leak-proof caps keep your other supplies high and dry. Lifestraw has redesigned the filter membrane and backwash attachment for better performance against sand and silt, and to maintain good flow over the long term. Each element of the system is super compact and the removable filters are easy to store. Plus, unlike other water filters, it's extremely versatile. The new straw features threading and a hydration hose connection allowing it to be used with standard water bottles or hydration packs.
To test the Peak series, we spent a week with all three products to see if they lived up to the hype.
Of the brand
"With the Peak Series, we spent a lot of time designing the membrane configuration in the filters to deliver improved throughput and performance. But we also paid a ton of attention to materials and design in order to to offer a set of versatile, super tough, waterproof and modular products that meet the expectations of outdoor enthusiasts and adventurers.We are also proud that this line contributes to our Give Back program, providing millions of children with potable water.
What we like
We used the Peak Series on a long backpacking trip near the Nehalem River outside of Portland, OR, which meant the Lifestraw gear was in its element: surrounded by water that needed filtration. We were immediately impressed by the compressibility of the Lifestraw products. Each piece features universal threading, replaceable filters, and built-in quick connectors, eliminating the need for a bunch of adapters. Its obvious durability gave us the confidence to pack it into a full pack without spilling onto other gear. It's as simple as that: fill it up, put it in your bag and go on your way.
Lifestraw, especially the Peak series, is handy for more than just quenching your thirst on a hike. We also used filtered water for a caffeine shot; after a long day on the trail, a hot cup of coffee was both necessary and easy to make. Once you reach a milestone, the compact gravity water filter system can be easily hung in your campsite, allowing easy access to water for drinking, cooking and cleaning. (And coffee – the four Cs.) And if you're hiking with a furry friend, the Squeeze Collapsible Water Bottle Filter System is also perfect for giving your pooch a water break.
Lifestraw is all about peace of mind, not only because you'll always have access to clean water, but because there's no need to weigh down your pack with spare hydration. That the Peak Series system is so easy to use, not to mention lightweight and packable, completely seals the deal.
Who it's for
Lifestraw is ideal gear for any outdoor adventurer, whether traveling for weeks in remote destinations or day trips outside your city. Whatever your plans, there is an ideal Lifestraw product for you:
The Personal Water Filter Straw is perfect when you need a quick sip from a stream. Dip the straw in any body of water and filter it in real time like your drink. The straw is ultralight, so you can stuff it in your pocket for back-up/emergency hydration needs.
The LifeStraw Peak Series collapsible water bottle easily slips into the side pocket of our pack, even when full of freshly filtered water, making it a must-have accessory and a must-have.
The compact gravity water filter system is perfect for long trips. Whether it's a longer hike or just a weekend spent at a campsite, the filter system holds three liters of water and attaches neatly to your campsite for easy dispensing.
Verdict

The Lifestraw Peak series is versatile, rugged, durable and convenient, allowing adventurers to access filtered water without the need for complex and heavy equipment. Simplicity and durability are hallmarks of Lifestraw (along with providing vital hydration). There's extreme peace of mind knowing that with a small device, you can take your adventures further without worry. Whether you're looking to upgrade your gear for day hikes, casual camping, or dedicated riding, Lifestraw is a no-brainer.

BUY NOW
---
This content is created and maintained by a third party, and uploaded to this page to help users provide their email addresses. You may be able to find more information about this and similar content on piano.io