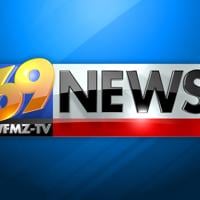 Awardo B2B Marketplace Invites Software Solutions, Startups, IT & Marketing Services to Be Featured in New Supplier Database | New
Bucharest, Romania, November 24, 2021 / PRNewswire-PRWeb / – Awardo enables IT and marketing companies to list their profile after a screening, increase their online visibility and showcase their best solutions and capabilities.
Platform with European roots
In a world where the majority of all computer exam platforms are headquartered in the United States of America, Awardo is expanding from the European continent. Although Awardo comes from Europe, the main goal is to build its own database of verified software solutions and IT services and become a bridge of trust between buyers and suppliers around the world.
Rating methodology
The Awardo platform does not endorse a business without a prior assessment to ensure a standard of quality in all submissions. There is a methodology that staff rate a business on and can be found here: https://www.awardo.co/scoring-methodology/.
The most important requirements that a company must meet to be approved on Awardo are:
The company's activity must be eligible in one or more categories present on the Awardo platform.
It is very important for every company that wishes to be listed on Awardo to have at least one confirmed email address. In other words, a verified point of contact. Our staff will attempt to connect with the author prior to any approval of the Company Profile.
Assessment staff review a company's details to ensure they have the most accurate and complete information about their software solution or services, before any approval.
Awardo also has an automatic or passive rating that starts working after profile approval and is constantly rated based on how often the profile is updated and takes into account the number of customer reviews, published portfolios, recognition awards and other useful information found in the profile.
For sellers
The first benefit of having a profile on Awardo is to quickly get a new backlink targeting the company's website and rank higher on the search engines. Another benefit is being listed in relevant categories where buyers will search for the type of software products or services they need, thereby increasing their exposure. There is a chance to be mentioned in various overviews of software markets, service providers, digital marketing best practices, technology trends, all of these contribute to the brand awareness of the company on the internet. Most importantly, all of the above is completely free.
For buyers
The main goal of the Awardo platform is to help businesses (buyers) more easily find the right software they need using categories, subcategories and filters by reducing the amount of information they need. receive and focusing only on what interests them. Businesses can easily navigate to a particular category of interest to them and then filter by: review rate, newest or oldest, running platform, features, location, price, the type of support, etc. Awardo staff also provide IT consulting services when needed, assisting buyers in choosing the right software solution or agency.
For startups
Startups have the chance to be more visible, by giving them a "featured" filter for one year if the business is not older than 12 months. The filter will help buyers to better research established businesses and startups that might offer better solutions or services and competitive prices.
We invite companies and startups to list their software products and services on the Awardo B2B marketplace. For any other information do not hesitate to contact us.
Media contact
Dan Stefan, Awardo, +40 748071310, [email protected]
Dan Stefan, Awardo, [email protected]
Twitter, Facebook
SOURCE price